A brand that I've always had my eye on was Voigtlander. The all-metal lenses peaked my interest when I needed a new portrait lens. Olympus offers several magnificent portrait lenses such as the 45mm & 75mm; the length of the barrel contradicts the idea of m4/3 being a compact system in my opinion. While they are still much smaller than any full-frame offering, I love the discrete nature of smaller lenses, which is why I picked up the Voigtlander Nokton 40mm/1.4.
One of the many perks of a mirrorless system is the ability to adapt almost any lens you want via an adapter. *NOTE: This review is from the m4/3 perspective so that 40mm FOV works out to a 80mm in full-frame.
Specifications
LENS-MOUNT | Leica M Mount
---
WEIGHT | 175g (.4lbs)
---
LENGTH | 29.7 mm (1.2″)
---
DIAPHRAGM | 10 blades, f/1.4-f/16, half stops
---
MIN. FOCUS | .7m
---
FILTER THREAD | 43mm
Build Quality
Imagine those Nokia bricks from the early 2000's in lens form. The lens itself it pretty straight forward, solid metal construction, 10 bladed aperture, single coated lens, and lastly all manual. Where it really stands out is the craftsmanship. Voigtlander has always maintained the same, if not better, premium quality of a Leica lens at roughly a third of the price and the Nokton is no exception.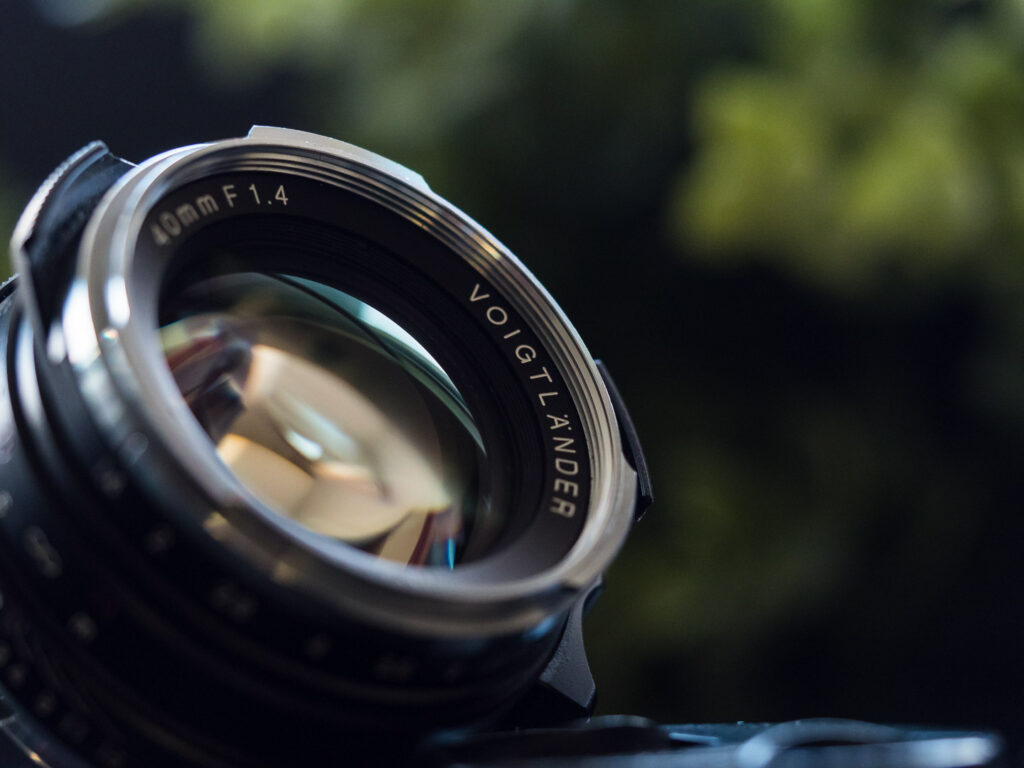 The body is completely metal with a black anodized aluminum which is fairly resistant to scratches. San-Serif markings are engraved in white and red showing the focus scale and aperture range. The front ring is chromed brass, offering even more protection for an already dense lens at the cost of the occasional unwanted reflections.
This lens is very compact despite its weight, even with the lens element fully extended it falls just under 33mm (1.3″). Typically, lenes with the same spec are much larger and hell of a lot heavier. But even then, they will not have the same rugged feeling of the Nokton. On smaller cameras like the Leica M's or EM-5ii it balances out quite nicely due to its light weight and compact size.
The little details
Voigtlander offers two versions of the Nokton, a single and multi-coated. The single coated offers less out of camera contrast in exchange for more dynamic contrast & richer shadows, aka, it's made for black & white. It also gives an overall softer image making it great for creating vintage looking images.
The focus tab provides a nice grip and smooth focusing with a great throw offering precise focus. The aperture ring is set to half stops with small tabs on the ends. It offers smooth transitions with a subtle click at each stop. Once you're familiar with the lens muscle memory kicks in and you get a feel for settings based on clicks and where the tabs are.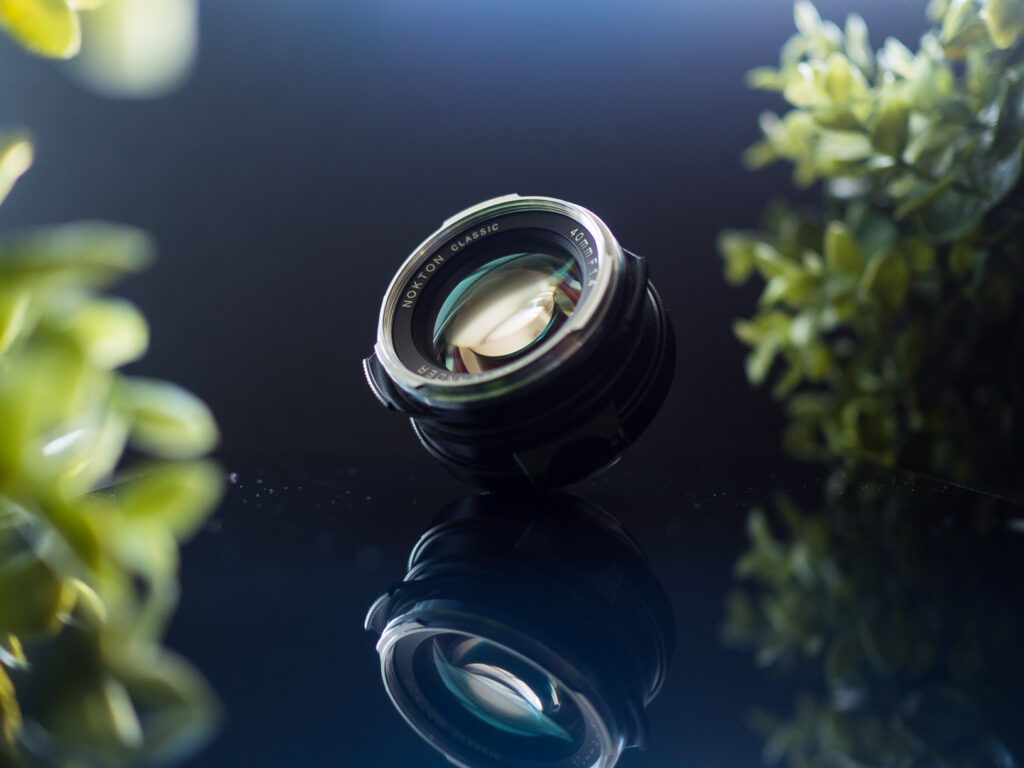 ---
Image Quality
Yeah. It's usually a love it or hate it with this lens. If you're use to tack sharp images with creamy bokeh – i.e., Canon 85 1.2 – this isn't for you. If technically perfect lenses are what you're use to – again, the Voigtlander Nokton isn't for you.
When wide open this lens naturally adds a glow effect softening everything, even the focus point. Stopping down to f/2 removes most of the glow, while f/4–5.6 removes it completely. So essentially you can get three different "styles" from a single lens. As you stop down the contrast and resolution dramatically improve which is not always the case for lenses.
Characteristics
At f/1.4 there is a classic quality to the image similar to the look of older lenses from decades ago. Edge-to-edge performance goes from ok in the center to sh*t fairly quickly. The single coating gives you a more painterly image vs. a clinical one.
At f/2 the image becomes more in line with what you would expect from a modern lens without losing that painterly appeal. Clarity at from the center to mid frame is decent but the edges are still soft.
From f/4 onward the characteristics of the lens drastically change to a standard, technically efficient lens. Edge to edge sharpness is decent throughout with slight vignetting. *Note that on a full frame body you'll need to stop down to f/8 to get edge to edge sharpness.
Colour rendering is real to the eye, slightly saturated without looking over-processed. Depending on which coating you're using you may get more or less contrast respectively.
The single coated variant does do well with retaining contrast. Though a lens hood is highly recommended, the LH-6 or any 43mm lens hood will do. Vignetting is noticeable at wider apertures but completely gone by f/4. Chromatic Aberration is present as well but only in extreme contrast situations.
---
Overall:
Pros:
Built like a fcukin TANK
Large max aperture
Fairly priced, new or used
Fantastic handling
Adds a unique quality to images
Versatility
Cons:
Soft wide open
Doesn't give clinical images
If you don't take the time to really learn its traits at different apertures the results can be frustrating.
Look, in an era where everything is automated it can be refreshing to take a step back and slow down for a change. Voigtlander has a great lineup of lenses for all mounts at various price points. If you take the time to learn about the characteristics of each, these lenses will be a invaluable asset that add a unique look to you images. This lens has its faults but despite them it's still my go-to lens for everyday use.

*Sample images to come.